Call Us
For Free Quote
1300 766 614
Commercial Service
Residential Service
Cockroach Removal
Visit Our Blog
Live Chat

Chat now to one of our friendly pest control consultants!
We spent some time in Cambodia to help build houses for children in poverty and visit our sponsor children
In September this year two of our technicians, Paul and Brad went to Cambodia to help build houses for the Tabitha Foundation and met our sponsor children. Competitive Pest Services has partnered with the Cambodian Children's Fund to raise awareness and support for this worthy charity. Founded in 2004, Cambodian Children's Fund provides life-changing education, nourishment and healing to vulnerable children from some of Cambodia's most destitute communities.
During their time they visited the Toul Sleng Genocide Museum & killing Fields to educate themselves on the history of the country to get a sense of what the people went through during the Pol Pot ruling. A highlight was meeting two survivors of the S-21 prison which they both agree was an unforgettable experience and one that will stay with them forever.
Next was a briefing with Jane Riskes at the Tabitha Foundation headquarters where they had a fantastic experience hearing about Jane's achievements and all the work she has done and what she continues to do to help change the lives for the better for the Cambodian people and also the opportunity to purchase silk products in support of the future Tabitha projects.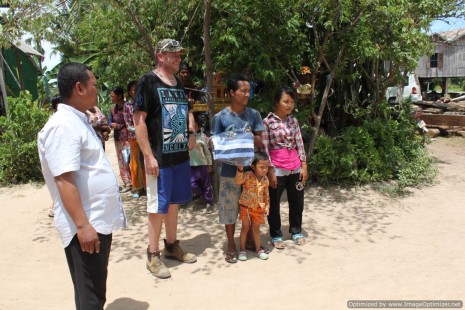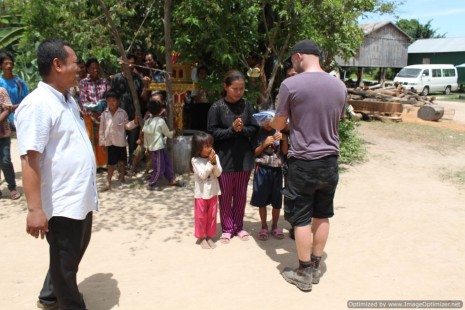 For two days the time was spent building 15 houses which created shelter for 40 children, just driving through the area they really got a sense of the poverty that exists. Immediately they both agree that they felt like part of a larger family, all with a shared purpose to make a difference in the lives of those who need it. Paul said that his time participating in this project really gave him the opportunity not only to experience the true culture of Cambodia but also to learn about the country's difficult past and the struggles that are still prevalent today.
Last day we had a fantastic experience spending the day taking out our Competitive Pest Services sponsor children through our One Tech, One Child Initiative. We met the children and took them out to Central Market where they bought the children gifts and their favourite meal, fried chicken and chips with ice cream for dessert. The children where over the moon and it was a fun filled day for all. We got to see firsthand how the Cambodian children's fund provides them with an education and a prosperous future. "What they have achieved is phenomenal and I am proud to work for a company that supports children in need" Paul G.