Call Us
For Free Quote
1300 766 614
Commercial Service
Residential Service
Cockroach Removal
Visit Our Blog
Silverfish
Lepisma saccharina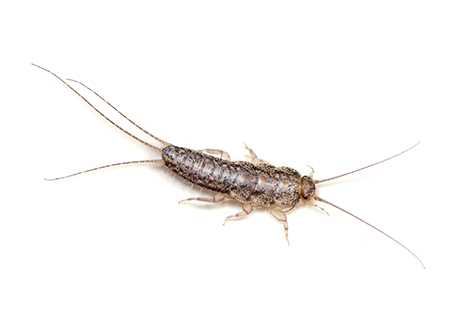 Silverfish have a long slender body, flattened and normally 13-25mm, giving them a fish like appearance. They completely lack wings and have two antennae which move side to side like a fish. Silverfish have chewing mouth parts, cannot climb smooth surfaces and are nocturnal. They can typically live for two to four years. Adults continue to moult through their entire lives. They prefer to live under bark or leaf litter. They do prefer warmer temperatures and will die in heat over 40 degrees.
When indoors they can be found in roof cavities, wall cavities, subfloors, and in cupboards. They will eat foods like rolled oats, sugar, synthetic fibres. They can go for long periods of time without food, and signs of feeding are not obvious. They are fast and agile insects and this sometimes contributes to their downfall, as they often become trapped in bath tubs.
Our Team
Competitive Pest Control has been in the business almost 20 years, so you know we're serious about pest control.
read more
This is an orphanage that was started by an Australian Scott Neeson. Scott visited Cambodia about six years ago, and was so moved by children scavenging on the Phnom Penh rubbish tip...
read more