Call Us
For Free Quote
1300 766 614
Commercial Service
Residential Service
Cockroach Removal
Visit Our Blog
Termite Control
Our Treatments
For more than twenty years, Competitive Pest Control Services has been successfully remediating termite-infested properties and taking measures to prevent re-infestation. Tailored to your specific issues, our termite treatments are highly effective and designed to cause minimal disruption to your home or business.
Starting with a thorough visual inspection, our technicians use the latest equipment to assess the level of termite activity on your property. A borescope is used to view termite infestation within wall cavities, while thermal imaging equipment can detect termite activity in the actual wall lining of your home.


Once termites are detected, our technicians will begin an appropriate treatment process. We approach a termite problem using a combination of a specially formulated pesticide – known as termiticide – and/or termiticide-laced baits.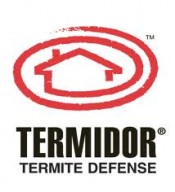 Liquid termiticide can be injected into the soil both beneath and surrounding the property to create a chemical barrier that prevents termites coming into contact with the foundations of your home. Depending on the type of termiticide used – repellent or non-repellent – this chemical barrier will either repel termites altogether or attract and poison them, resulting in transfer of the termiticide to the rest of the colony.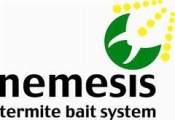 Termite baits act as a detection and monitoring device – to further confirm the level of termite activity – in addition to being an effective treatment. The baits attract the termites, which feed on the treated food within, then return the termiticide to their nest, thereby reducing the size of the colony.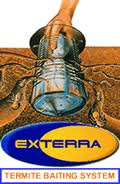 Though detrimental to termites, our products are completely safe for humans, pets and the environment. But don't just take our word: Three times we've been named Pest Manager of the Year by the Australian Environmental Pest Management Association
Our Team
Competitive Pest Control has been in the business almost 20 years, so you know we're serious about pest control.
read more
This is an orphanage that was started by an Australian Scott Neeson. Scott visited Cambodia about six years ago, and was so moved by children scavenging on the Phnom Penh rubbish tip...
read more