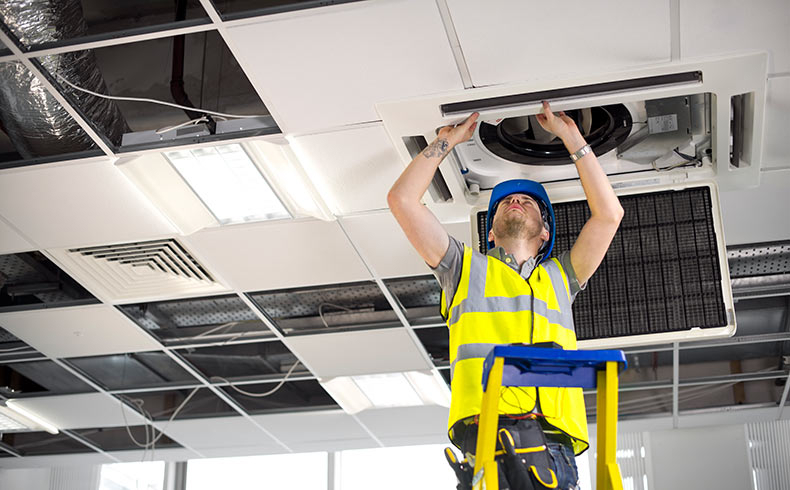 Efficient and effective HVAC solutions undertaken by heating, ventilation and air conditioning specialists – available Australia-wide.
All commercial properties have needs, such as general maintenance and regular gardening.
For the most part, these needs can be met by your handyman. When it comes to your HVAC systems though, it's critical that you engage a contractor who knows what they're doing.
Heating for office spaces and cooling for server rooms is incredibly important, and you need specialists that you can rely upon to look after these areas of your commercial premise.
At CPS Consolidated Property Services, we do exactly that by providing you access to a team of highly trained HVAC contractors with years of experience diagnosing, repairing and maintaining heating, ventilation and air conditioning units.
With their help, you can minimise the cost of repairs by getting it right the first time. You can also quickly resolve any HVAC-related problems before they get out of control, which translates into increased occupancy rates, less tenant turnover and a better overall reputation.
Don't just take our word for it though – discover for yourself how our HVAC experts can take care of your facility management requirements. Contact CPS Consolidated Property Services today to arrange an obligation-free quote (no additional fees, no hidden costs). We look forward to showing you the CPS difference.