Call Us
For Free Quote
1300 766 614
Commercial Service
Residential Service
Cockroach Removal
Visit Our Blog
Commercial Pest Control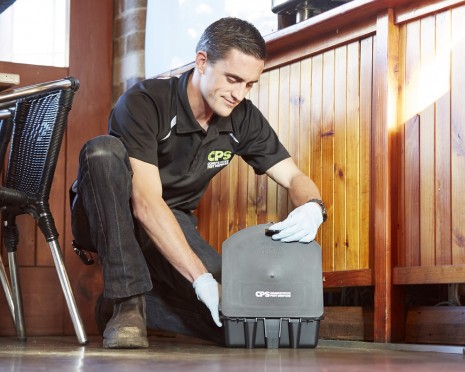 Whatever your industry, pests are bad for business. Commercial Pest Services offers commercial pest control solutions throughout Sydney and Brisbane – all certified to ISO 9001 and HACCP Quality Accreditation. We will conduct a thorough inspection, identify the nature and severity of your pest problem and sit down with you to discuss your options.
You can be sure the quote we provide is fair, competitive and accurate – there are no hidden costs or added expenses. Once we've agreed on a plan of action that best suits your needs, our skilled technicians will act quickly and efficiently to treat the problem, eradicating all pests from your premises and safe-guarding against their return.
We understand that having pests on your premises can have a negative impact on your business, therefore we aim to minimise disruption to your day-to-day commercial operations, so you can get on with the job. Our pest control technicians work efficiently, our uniforms and trucks are clean and tidy and we won't leave a mess. While we pride ourselves on our old-fashioned service, our equipment and products are ultra-modern and effective – as well as being safe for your staff, customers and the environment.
Call us on 1300 766 614 for a free quote!
ISO 9001 & HACCP
Competitive Pest Services announces that it has been accredited with the prestigious certificate of Quality Management ISO 9001 and HACCP.
The world's most popular standard for quality management has numerous proven benefits including improved operational performance, efficient internal processes, and higher levels of operational and infrastructure security.
In the past, providing a unique 200% Money-back Guarantee has been instrumental in offering a Quality Service to Competitive's residential and commercial client base. However, now the cost effective provider has been working to align its internal processes to meet the high requirements of accreditations, by continuously carrying out detailed assessments and ensuring that established business processes meet the standards required.
Gary Journeaux, General Manager for Competitive Pest Control Sydney comments, "This is a great achievement for us and for our Clients; it is a reinforcement of our emphasis on quality and it fully supports our 100% Client Focused approach. With ISO 9001 and HACCP completed and further accreditation preparations underway, this is a great start".
Get Quote Now
Our Team
Competitive Pest Control has been in the business almost 20 years, so you know we're serious about pest control.
read more
This is an orphanage that was started by an Australian Scott Neeson. Scott visited Cambodia about six years ago, and was so moved by children scavenging on the Phnom Penh rubbish tip...
read more