Request Callback
Termites are a major threat to homes across Australia, with 1 in 3 being attacked, causing almost $700 million in damage each year. That's why we provide extensive continued training for our specialist termite pest control technicians. Termite control services have three stage process from inspection to treatment, followed by after service care, we can ensure your home remains free of termites in the future.
Major real estate agencies across Australia – including McGrath, LJ Hooker and Ray White trust us to protect their investors' homes, so if you're concerned about termites in your home, talk to Competitive Pest Control Services, the experts in termite pest control.
Termite Control
Did you know that the majority of home insurance policies in Australia do not cover termite damage? In order to save yourself from spending thousands of dollars on repairs, you need to ensure there are no termites in your home. Luckily for you, our highly trained technicians know what to look for when it comes to the signs of a termite infestation. Which makes us the trusted name in Australia amongst residents who need a thorough and professional termite inspection conducted on their home.
These termite inspections are carried out using a combination of traditional methods and modern technology in accordance with the AS3660 Termite Control in Buildings standards. With a moisture detector being one of the primary tools we use to identify potential subterranean termite activity.
Once our inspection has been completed, we then prepare a 14-page report based on our findings. In this report, we'll detail any ventilation or drainage issues that we may have found. We can even provide an optional thermal imaging camera inspection as an add-on if you'd also like to see high-quality photographic evidence.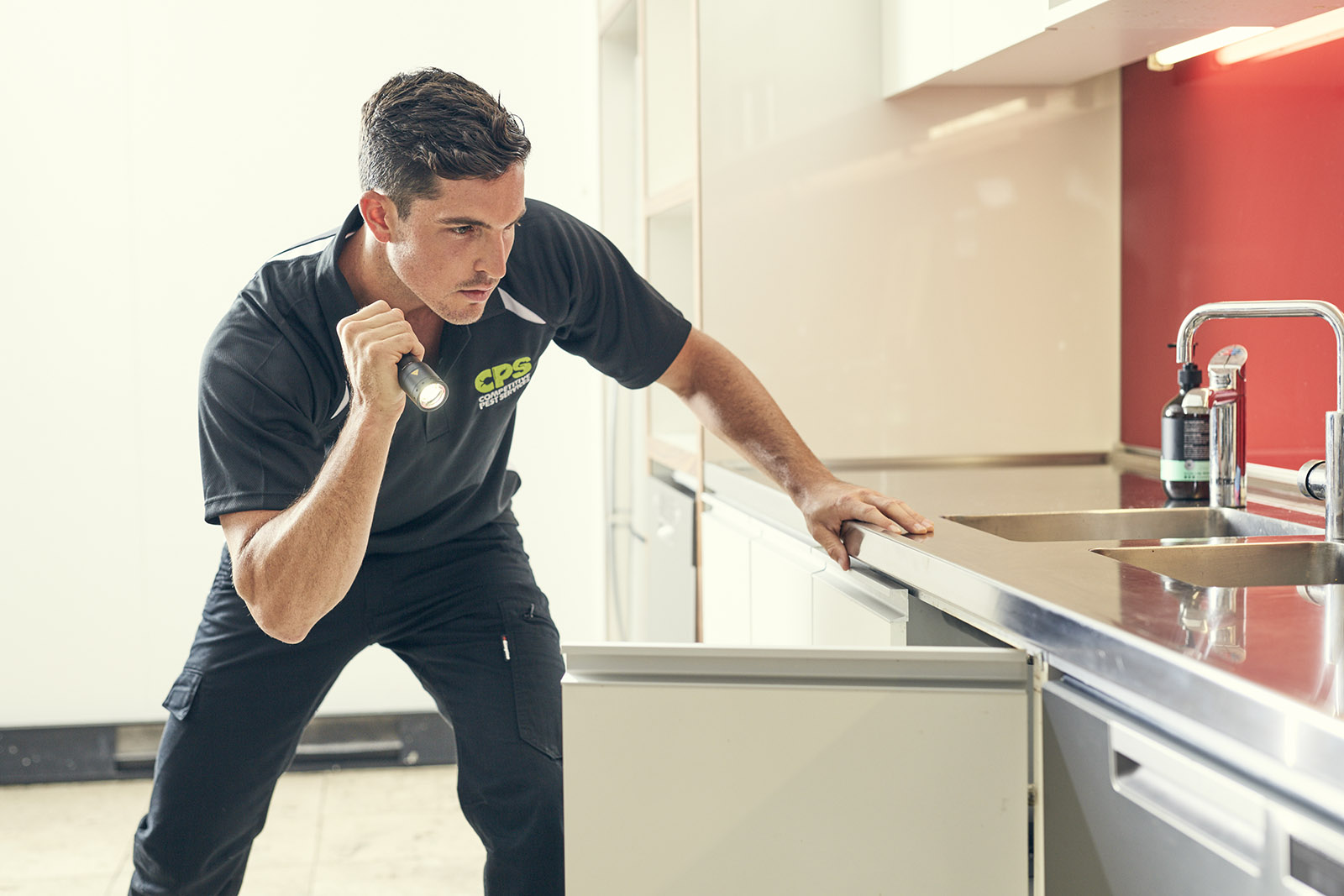 Termite baiting and monitoring
In regard to termite infestations, there is no one size fits all solution. This means we must tailor our approach to the situation in order to eradicate them for good. Baiting with Exterra, Nemesis or Sentricon systems and monitoring the traps are but two ways we can rid your home of termites.
Chemical-free and highly effective, these baiting systems and monitoring techniques are your first wave of defence when there is confirmed termite activity. How it works is that we place baiting stations at predetermined intervals either above or below ground on your property. Within them is timber that's used to lure the termites into the station and something called insect growth regulator. Once they're fed this growth regulator, which essentially stops them from developing from larvae into their adult form, the colony cannot feed itself and all termites are eventually eliminated.
The setting up and deployment of these baiting stations is followed by a strict monitoring process. Whereby our expert technicians check the stations monthly for termite activity and to replenish the bait if necessary. The advantage of using the bait and monitor strategy is that it is non-poisonous and that it allows us to see with our own two eyes the progress we are making.
Termite chemical barrier
An alternative to baiting and monitoring is the use of a termite barrier. As the name suggests, a termite barrier is used to prevent termites from entering your home by way of a special formula which is deployed around the perimeter of your property. Similar to baiting, this formula is carried by the termites and spread throughout the colony until all termites have been destroyed.
To install a termite barrier, we dig a trench in the soil around your home and apply it with the formula, then back-fill the trench with the treated soil. This can be performed pre-construction if you're in a high termite risk area and want to add an extension, renovate your home or build a brand new one. Post-construction termite barriers can also be implemented beneath pavers, concrete slabs or under the foundations of your home.
These termite barriers utilise chemicals that are safe for humans, pets and native animals. We also take great care when it comes to digging these trenches. Being careful not to damage pipes or wiring under the ground.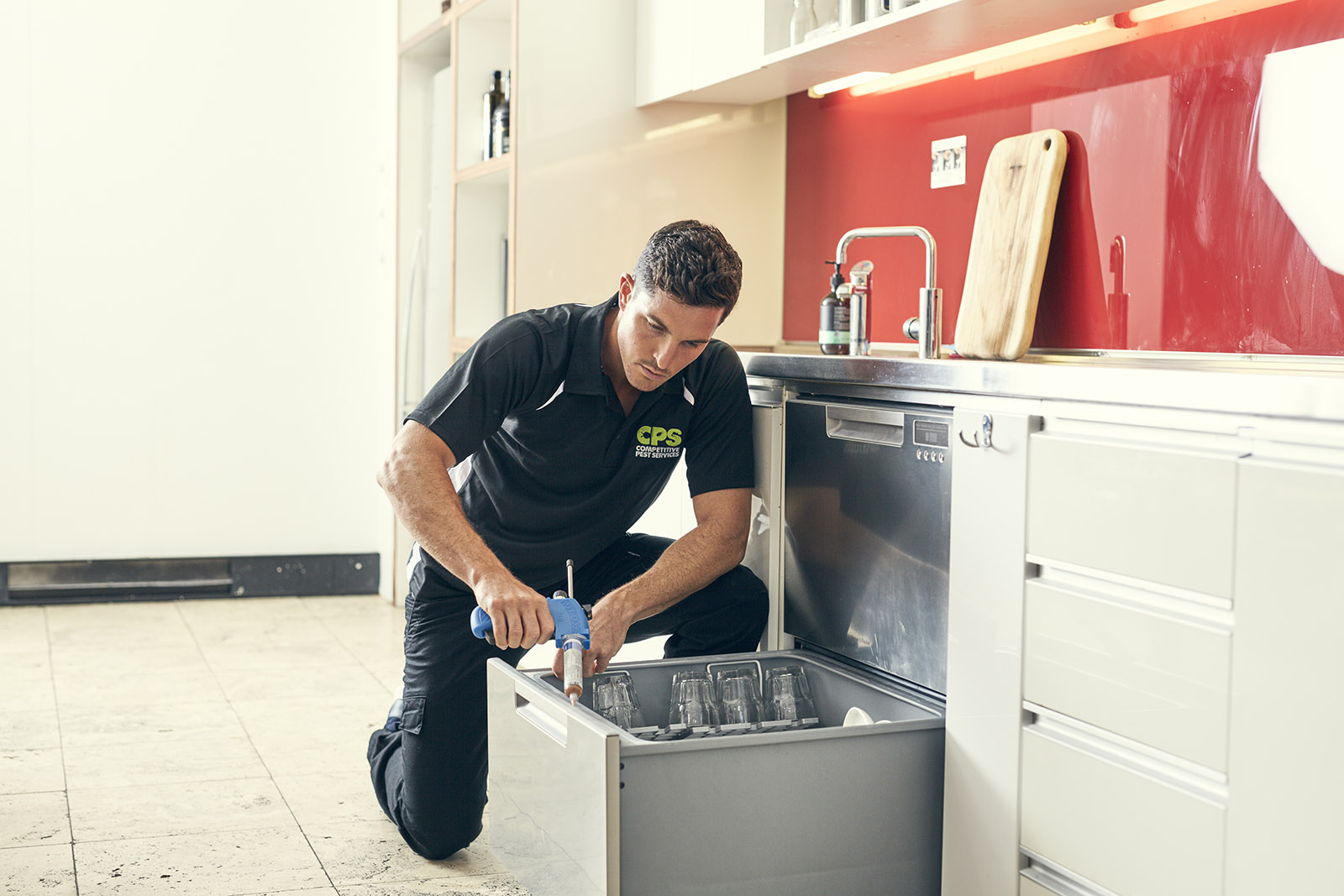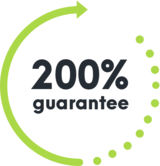 WE'RE NOT HAPPY UNLESS YOU'RE HAPPY
SEE HOW IT WORKS
With Competitive Pest Control Services you'll never have to worry about paying for a job that hasn't been done.

If you're not satisfied with our services, we'll not only give you your money back, we'll return it to you twofold. That's right: you'll not only receive a full refund, we'll also pay to have your pest problem sorted by our competition.*

We're always trying to raise the standard of service, it's one of the reasons we were name Australian Pest Manager of the Year four times in the past six years. When you employ our services, you know your pest problem will soon be a distant memory. What could be more satisfying than that?

*Please contact us to hear more about our 200% Money Back Guarantee - as due to issues sometimes outside our control, not all services may be covered by this offer.
Close
DON'T JUST TAKE OUR WORD FOR IT