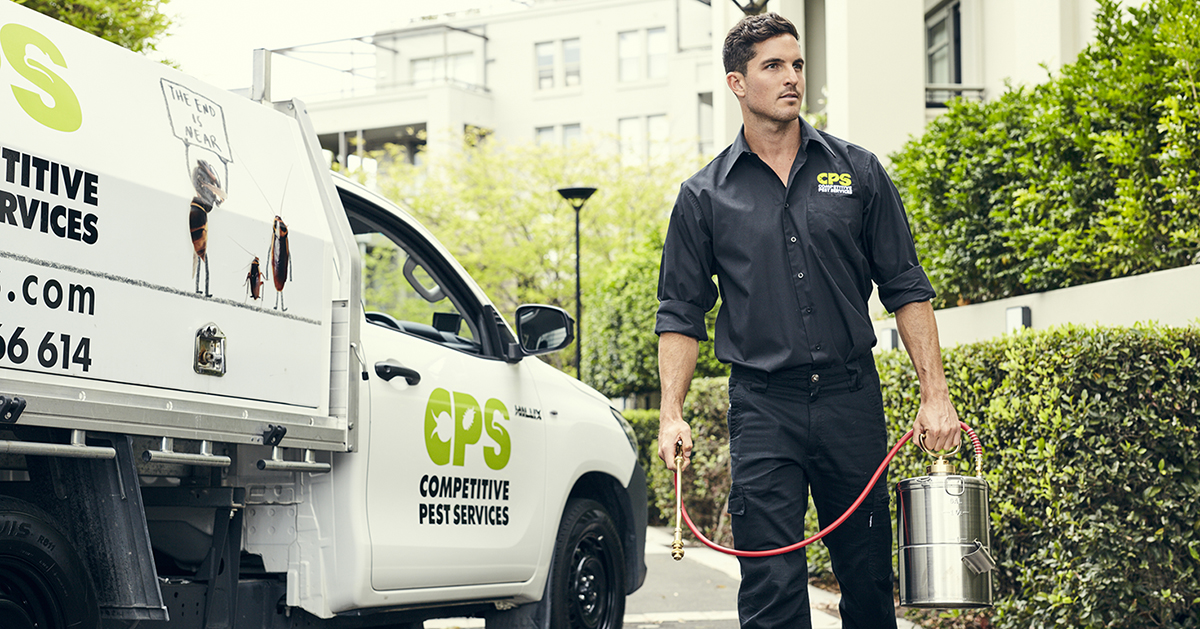 Being a homeowner is a huge responsibility, which can sometimes feel overwhelming. There's always something that needs maintaining and then there's also the issue of pest management. You can DIY all you want but when it comes to pest control, it's best to talk to professionals. That's where Competitive Pest Control comes in. Our skilled technicians are experts in pest control in Sydney. We live locally and understand local pest issues – after all we've been servicing the Sydney area for almost 20 years.
What is Pest Control?
Many people have heard the term "pest control" before, however, very few understand what it actually means. By definition, pest control is a method that aims to totally eradicate or reduce creepy crawlies and flying insects to an acceptable threshold. In regards to Competitive Pest Control in Sydney, pest control also extends to the controlling of bothersome local wildlife. Pest control practices can be used in the fight against ants, cockroaches, possums, termites, bed bugs and wasps, in addition to many other bugs and animals that have an adverse effect on the quality of a resource or property.
How does it work?
Generally speaking, pest control involves the use of various techniques designed to stop the infestation or limit incursions of a particular pest. Not all pest control practices require the use of chemicals, however, if we deem that a special formula is needed to impede an organism's progress, you should know that our products are safe for humans, pets and the environment.
In an ideal world, our pest control capabilities would focus more on the rolling out of preventative measures as opposed to the undertaking of outright exterminations. Of course, in order for us to do that we would need to be notified at the earliest signs of infestation, which can be difficult if you're unsure as to what you're looking for. Basically, though we employ the following steps in removing unwanted pests from your home or business:
1. Inspection
After getting in touch with us to investigate your suspected pest problem, we'll send out one of our highly trained technicians. Equipped with the latest tools and technology, they'll arrive at your location on time and ready to help.
From small corner stores to family homes and large office buildings, we have the ability to inspect buildings and properties of all sizes and locate even the hardest to find pests in order to provide the best pest control services in Sydney. So there is no chance we'll miss an infected area and compromise the entire management process.
Colour photos, detailed reports and friendly advice is all provided during an inspection. This ensures that you're kept in the loop as to what we've found and how we go about treating the situation. It also allows you to make well-informed decisions based on evidence and facts.
2. Treatment
Once we've conducted a thorough inspection of your home or business, we can then start to develop a site-specific pest management plan and begin treatment. In this plan will be recommendations as to what is the best avenue of attack to take based on your budget, location and unique situation.
This will most likely involve setting up barriers around the perimeter of your home, placing traps on your property and otherwise doing all we can to tackle the source of your pest problem. Then when it's all said and done, we'll leave your home or business looking exactly like we found it… minus either a few or a few thousand troublesome pests.
3. Aftercare
Follow up visits will be carried out after treatment has taken place. During this period, we'll assess whether your pest problem has been completely eradicated and answer any questions you may have. We'll also show you how you can minimise the risk of a pest invasion through practical property care tips.
Providing Top Quality Pest Control in Sydney
The fact we employ a tailored approach to dealing with pest infestations is just one of the reasons why we've won The Australian Environmental Pest Managers Association's Australian Pest Manager of the Year award four times over the past six years, and further highlights the quality and standard of our pest control services in Sydney.