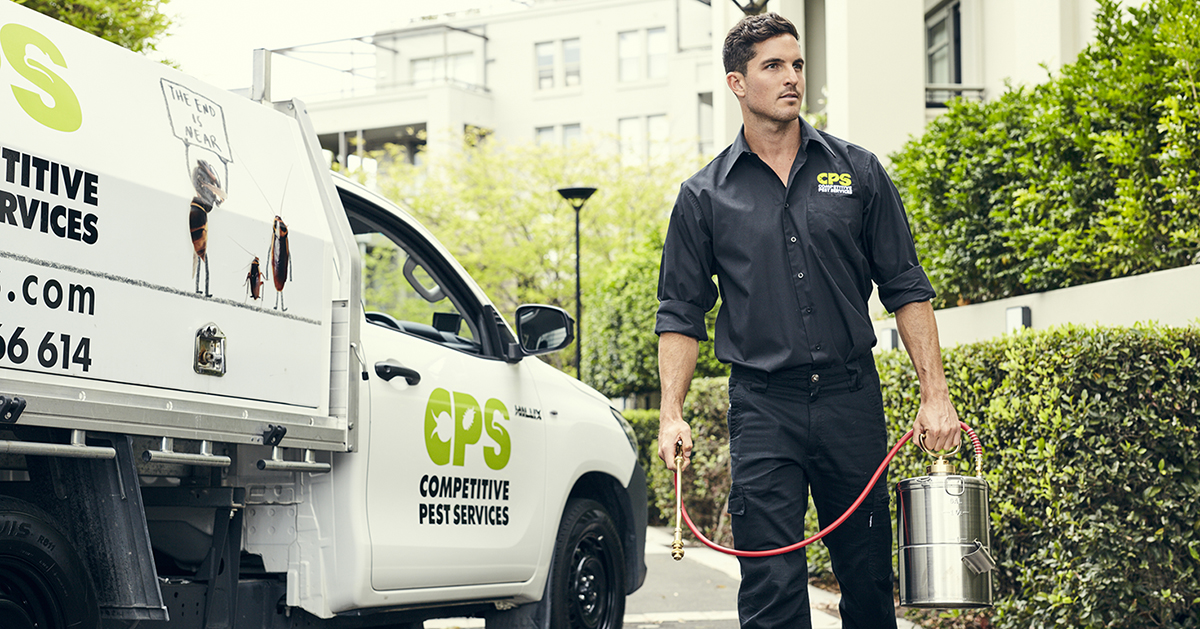 Congratulations, you've found your dream home! But how do you ensure you're not buying a dud? Purchasing a home is a huge financial decision and one that should not be taken lightly – especially in Sydney's property market. For absolute peace of mind, arrange a pest inspection in Sydney with Competitive Pest Control.
Imagine moving into your new house, only to find a few years down the track that it's practically falling down due to a major termite infestation. A pest inspection with Competitive Pest Control will ensure you know what you're buying – and if we do find evidence of termites, it doesn't have to be a deal-breaker, but you'll know up front how best to remedy the problem, meaning no surprises after the contract is signed.
When choosing a pest inspector to look at your home or a home you're interested in, it's imperative you only deal with a professional. At Competitive Pest Control, our expertise allows us to discern the true extent of a pest problem. From how to resolve the issue to costs involved and whether or not it's even worth your time to make an offer on a particular place, we're here to ensure you make the right decision.
Pest inspections for buyers
It's no secret that purchasing a home is an emotional experience, so you want to deal with professionals you can trust. Another thing to consider is that even though older homes or properties are more likely to have pest problems, all buildings irrespective of age can be a target. This means that an expertly prepared pest inspection report is one of the first things you should organise once you're ready to make an offer.
At Competitive Pest Services, our skilled technicians are passionate individuals with a wealth of experience in identifying and eradicating pests. We'll locate and document any trouble spots, providing you with clear, unbiased information on the presence of any pests and how best to eradicate them.
Some of the areas that we investigate include the interior and exterior of your roof, the subfloor or basement, interior plumbing and wiring in addition to the foundations and other structures such as pergolas, awnings, firepits, and sheds. Windows, doors and other temporary fittings will also be checked if we believe your home or business has been compromised.
Pest inspections for your property
Regular inspections by licensed and insured pest technicians are essential for maintaining your home and ensuring it remains free of pests. That's why here at Competitive Pest Services, we'll also check out your existing home for termites and other pests in addition to carrying out termite and pest inspections of prospective properties.
By booking regular pest inspections with a professional, you won't be leaving anything to chance. We know exactly what to look for when it comes to signs of pest infestation and are incredibly thorough in our approach. Think about it – do you really know the difference between mounds left by worms and mound left by wood boring pests such as termites?
With our help, you can start treating your pest problem before it turns into a full-blown invasion. Saving yourself hundreds or potentially thousands of dollars in the process. Not only that but if you ever want or need to sell your property, buyers will it find it infinitely more appealing if it's never had termites or any other type of insect, rodent or wildlife infestations.
Pest inspections for real estate agencies
Managing a landlord's property is a major responsibility. With so much paperwork to arrange, tenants needs and wants to respond to plus the demand of keeping up with constantly changing rights and regulations, it's no wonder being a property manager is one of the most stressful jobs in the industry.
At Competitive Pest Services, we aim to make your role as a property manager or real estate agency business owner just that little bit easier. This is done by providing you with regular, high-quality pest inspections of the properties on your rental role.
These pest inspections are comprehensive, which means we check every nook and cranny of the home or business. They're also undertaken in such a way that we cause as little disturbance to the occupants as possible. Thereby ensuring your tenants never have a reason to complain about your management of the inspection or our technicians.
In short, there's a reason why we're trusted to perform routine termite and pest inspections for major real estate agencies across Australia. With the likes of McGrath, LJ Hooker and Ray White all giving us access to their investor's homes.