Call Us
For Free Quote
1300 766 614
Commercial Service
Residential Service
Cockroach Removal
Visit Our Blog
Residential Pest Control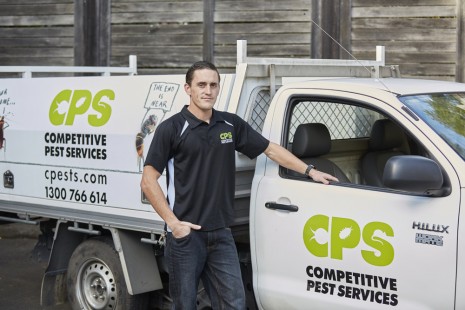 Our Services
You want your home to be a safe and comfortable place to be – but not for pests! Competitive Pest Control offers professional home pest control in Sydney. We will conduct a thorough inspection, identify the nature and severity of your pest problem and sit down with you to discuss your options.
You can be sure the quote we provide is fair, competitive and accurate – there are no hidden costs or added expenses. Once we've agreed on a plan of action that best suits your needs, our skilled technicians will act quickly and efficiently to remove the problem, eradicating all pests from your home and safe-guarding against their return. We understand that having pests in your home can be a stressful experience, so we aim to minimise disruption to your family life.
Call us on 1300 766 614 for a free quote!
Competitive Pest Control is one of Australia's premier pest control services. Here are 9 reasons why.
Experience is everything. We've had 24 years in the business, so we know everything there is to know about pests.
Competitive prices. You can be sure the quote we provide is fair, competitive and accurate – with no hidden costs or added expenses.
Professional and proud of it. Our skilled technicians are passionate about what they do, and bring with them a wealth of experience in identifying and eradicating pests. Plus, we'll turn up on time so you can get on with your day.
Safety first. Our equipment and products are ultra-modern and effective, as well as being safe for your family, pets, and the environment.
Green machine. We are entirely carbon neutral, completely offsetting our carbon emissions and minimising our environmental footprint.
Neat freaks. Our uniforms and trucks are clean and tidy and we won't leave a mess.
Fully licensed and insured. We wouldn't consider setting foot in your home or business unless we were covered.
Red-carpet material. During the past eight years, we have been nominated as finalists in the prestigious AEPMA, Telstra, Cumberland and True Local business awards.
Money-back guarantee. We have such confidence in our services that we're proud to offer you the security of a 200% Money Back Guarantee.
Doing it for the kids. We are extremely proud of our partnership with the Cambodian Children's Fund – as we grow, so does our support

Get Quote Now






Our Team
Competitive Pest Control has been in the business almost 20 years, so you know we're serious about pest control.
read more
This is an orphanage that was started by an Australian Scott Neeson. Scott visited Cambodia about six years ago, and was so moved by children scavenging on the Phnom Penh rubbish tip...
read more