Environment, Social & Governance
ESG Framework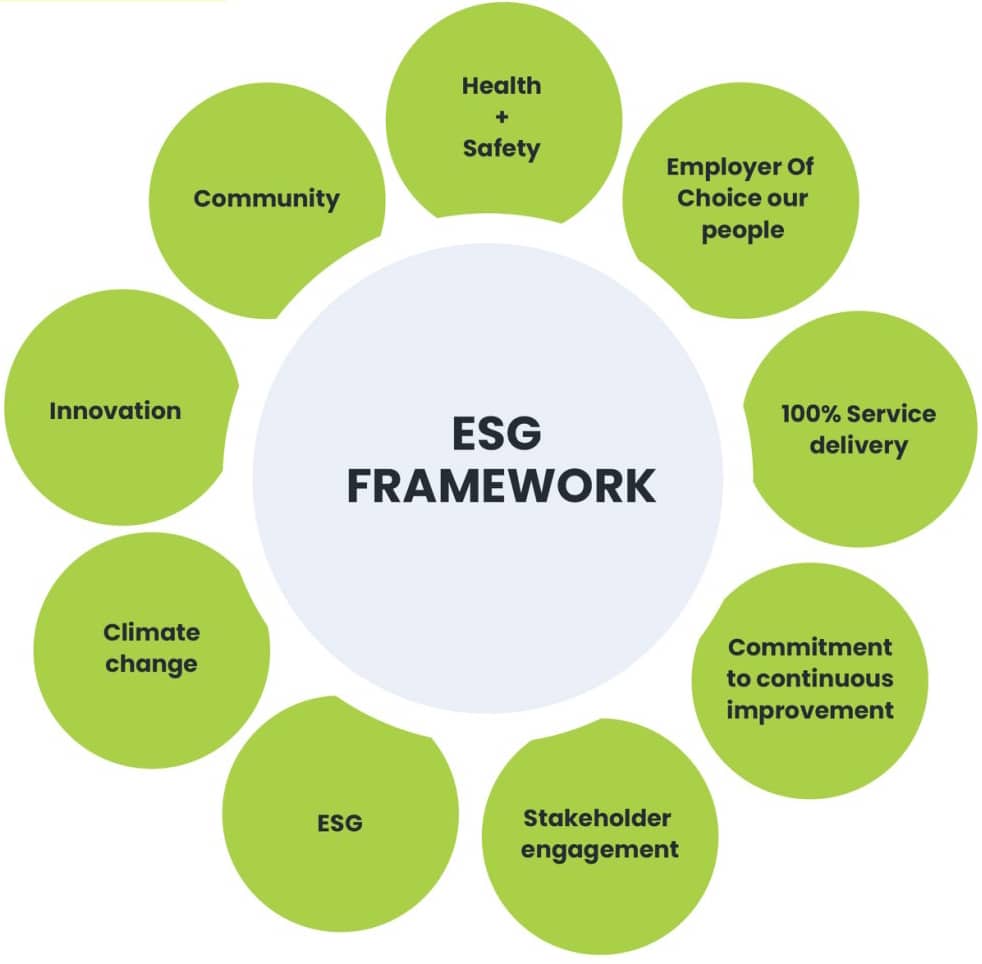 Together to zero
Commitment to Environment
CPS is committed to the provision of a range of quality services and products aimed at improving the environment for people at home and at work.
Competitive Pest Services is also committed to the continual improvement of sound environmental practices, in line with new regulations and advances in pest control & hygiene product technology.
Roadmap
SBTi approved plan to reduce greenhouse gas emission by 2025
Reduce vehicle emissions by 15% by 2024
Promote integrated pest management solutions with ongoing training to reduce chemical application site by 15% by 2024
Achievements
1,500 tonnes of co2 offset
Fatalities 0
Lost time injuries 0.8
Carbon Neutral for 20 years
Achieve net zero emissions across the CPS Group
Develop internal awareness of environmental policy so that it is understood, implemented and maintained by all employees within CPS
---
Great place to work
Commitment to Social:
CPS recognises that diversity in the workplace enhances engagement, innovation, decision-making and performance.The company prides itself on creating an inclusive and accessible workplace that provides equal opportunities for all workers regardless of gender, age, ethnicity, sexual orientation, religion, ability or any other difference. Across its various operations (technical, sales, customer service, accounts and administration) the business engages diverse staff with a focus on professional skills, experience, drive and motivation.
Roadmap
Become/Maintain Employer of Choice
Continued recruitment strategy with disability employment service providers by 2024
Employee engagement survey 8.5+ by 2024
Accessibility action plan by 2024
Supporting women in leadership with 45% of women in leadership roles by 2025
Commitment to Aboriginal community inclusion with reconciliation action plan by 2024
Supply Nation registration by 2024
Mental Health Awareness Training
Spend with Aboriginal and Indigenous Suppliers per annum by 2025
Celebrate diversity and promote LGBTQ visibility with a culture of respect with
inclusion training completed by all FTE by 2024
Achievements
Supporting women in leadership with 33% of women in senior leadership roles achieved
Female Leadership Award 2023
Employee awareness of inclusivity, diversity and gender equality training achieved
Celebrate diversity and promote LGBTQ visibility with a culture of respect with
inclusion training completed by all FTE by 2024
Female Administration of the Year Award 2021
Indigenous employee 1
Cultural awareness training to all FTE achieved
Employee engagement survey of 8+ achieved
---
Better together
Governance
CPS is dedicated to providing a premier pest management service for our customers. Our values in operating our business includes these principal objectives:
Roadmap
Customer Satisfaction Score 9+
Safety audit score across CPS workplaces
100% invoice accuracy
External Quality Assurance Checks 90%+ by 2024
Membership & Provision of an APCO annual report and action plan
Achievements
Customer Satisfaction Score 8.5
100% Service Delivery – Deliver on time, everytime and in full as per services agreement
100% Customer Documentation Compliance
No instances of non-inducted employees sent to site
5,000 new sites serviced
Monthly training to continually improve quality from findings on site QA checks