One Tech, One Child Initiative – Dalad
---
A Letter From Dalad
Dear Gary,
How are you? I hope everything is fine for you. Today following a phone call from CCF Community Center, my mother told me to go there. I was wondering what happened as it was not time for me to have class yet. When I arrived, I was delighted to be told that I now have a sponsor. I usually hear from my classmates that they write and receive letters from their sponsors. I always wanted to be like them too and have that same experience. And now, I can do it today as I have you! I am really excited and THANK YOU very much for choosing me. Because I cannot write to you in English myself yet, CCF's mail translator here will help me with all my incoming and outgoing emails, so we can communicate easily.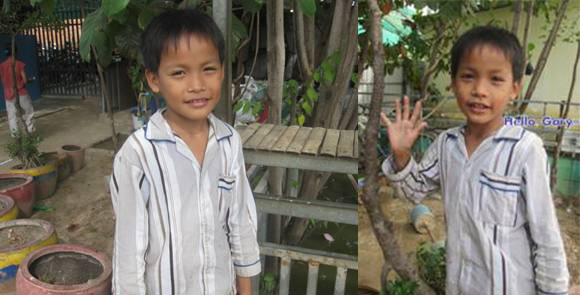 First let me start with my name. I am Reun Dalad where Reun is my family name and Dalad is my given name. I was born on February 04, 2004 in Kampong Cham province. Now I live with my family in a rented room in the Steung Meanchey area, the former dumpsite of the city. There are 6 people in my family: my parents, my elder sister, and two little sisters, thus I am the second child.
Back to our hometown: my father was a motorbike taxi driver while my mother sold some vegetables. With an old bicycle, she placed her goods in a bamboo basket behind and tried to find the customers. My mother worked so hard even when she was pregnant with my younger sister. Sadly, our living with my father's side of the business was not good- they often had problems. Finally, my parents decided to leave there for Phnom Penh City. Once we arrived there, my parents rented a small room and started seeking for a job to make a living. My father initially remained as a motorbike taxi driver and mother worked as a security guard in a garment factory. However they could earn only just enough to spend on basic needs like, rent fee and daily food. It will be hard for us if any member get sick.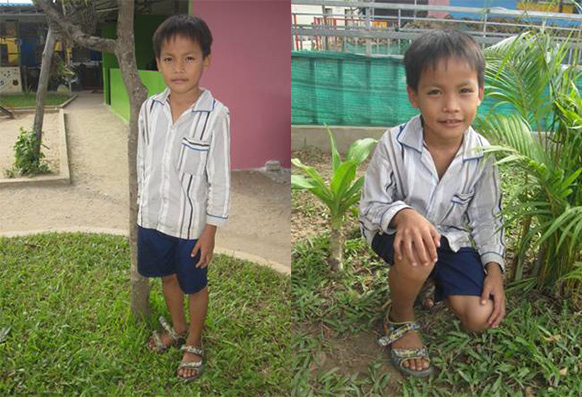 As there was no parent to care for the children, my mother had to quit her job and stay at home. My father sweated blood until he could save up some little money and buy tools to run a small business. He is now a motorbike repairer. My mother nowadays looks after the family and helps my father with his daily business.
My mother heard of CCF from a neighbour whose daughter is learning in CCF. First she took my elder sister there and they were interviewed. Happily, my sister passed and was allowed to study here. Later on, she asked for a schooling chance for me too. After a while, I was told that I was accepted into CCF's Satellite School program. That good news came to me on January 08, 2010.
Here, I study English and computer. Another happy piece of information is that CCF also sends me to a primary school where I am in grade 3. I have lots of friends and I get healthcare service, school uniform, backpack, books, pens, pencils, rubber and ruler from CCF. These things are very valuable for me and my family. Oh, I almost forget to tell you one thing. I wish to be a doctor when I grow up…And now do you want to see what I look like? I hope you do. Here are some photos for you in this first email:
Gary, I have some questions to ask you. I hope you don't mind me. Where are you living? What is your favourite color and food? How many people in your family? I want to see your pictures so much- can you send me a few? I hope to hear back from you soon. I wish you good luck!!!
Love,
Dalad