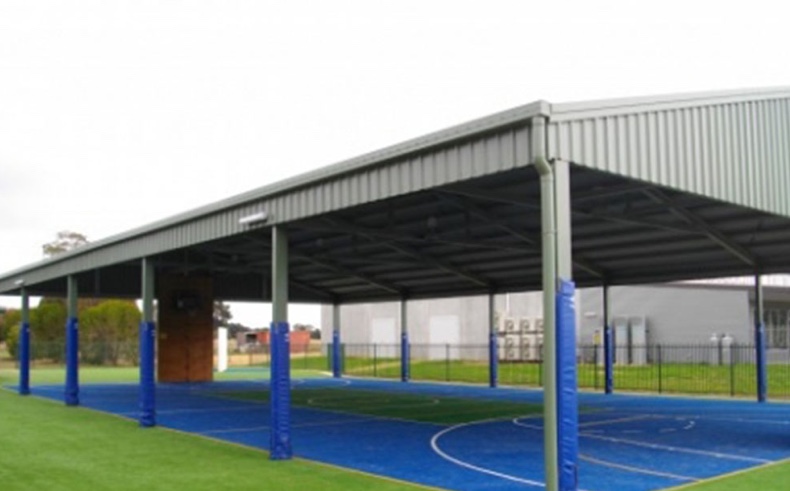 Over the last 10 years, many schools and child care centres have installed undercover areas where children play, keeping them safe from sun exposure and dry in the rain.
The problem is, birds also find the structure useful to perch and nest in the rafters and purlins, causing an ongoing challenge for the schools to keep the ground clean. Bird faeces drop, and diseases such as cryptococcoasis, histoplasmosis, Newcastle disease, psittacosis and toxoplasmosis, etc, spread through bird droppings.
Associated pests, such as insects, mites and ticks are also capable of affecting the wellbeing of people close to where birds live and nest. In spring, birds can become protective of their young and swoop on the children, making it dangerous to use the undercover area.
A permanent bird net, tightly harnessed, will continue to keep out birds for around ten years!