Getting ready for summer pests
---
Summer is in full swing and the temperatures are starting to heat up. Temperatures that rise in spring and summer affect the behavior and development of many common pests. Many pests are cold-blooded and therefore highly impacted by the weather. More hours of sunlight in a day give many pests more time to feed. Here are some of the insects that enjoy the summer just as much as we do!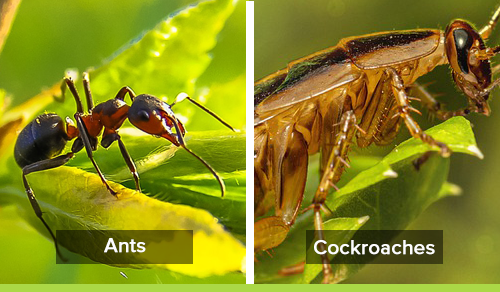 Here are some of the pests you might encounter this summer:
Ants
Cockroaches
Bees & Wasps
Ticks
Mosquitoes
Spiders
Termites
Bed bugs
Whether you're battling pesky mosquitos or uninvited rodents, here are some expert tips and pest-prevention products to help prepare your home for the summer season: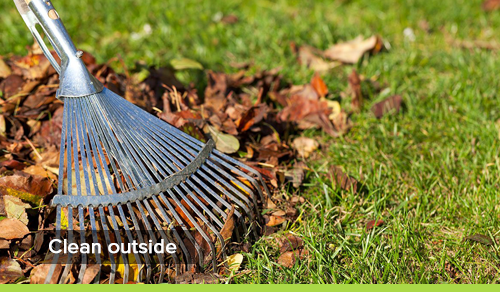 Clean outside
Be sure to thoroughly clean both inside and outside of your home to prevent bugs! Remove yard debris from around your home and outbuildings on a weekly basis. Try to maintain your yard regularly to avoid overgrowth along fences and in flower beds near windows and doors. Make sure to reduce standing water around your property as this is where mosquitoes thrive and breed.
Take trash out on a regular basis and try to place it further away from your home. A trashcan can draw bees, flies, ants, and cockroaches with the promise of leftover spills and food scraps. Trash cans on your property should have tight-fitting lids.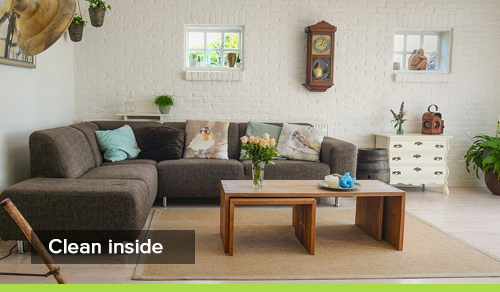 Clean inside
Make sure to clean your kitchen and dispose of the leftovers. Insects come into your home looking for food sources so even the smallest pile of crumbs on the counter or floor will attract these bugs. Especially if the weather is very hot, they will enter your home in need of shelter and water. Make sure to wipe your counters and sweep the floor daily. Don't leave food out, put them into airtight containers and store them away.
Vacuum often and keep your home tidy. Clutter throughout your house can make it easy for rodents and other pests to move about undetected. You can get ready for the threat of summer pests by eliminating the factors that attract them inside your home. Reduce moisture in and around your home, a leak under a bathroom or kitchen sink can create an ideal environment for pests like cockroaches to live and thrive.
Seal off any entrances to your house
Seal any gaps, cracks, and holes in exterior walls, windows, and doors. Many pests can find their way inside even through the tiniest gap. Seal cracks around exterior doors and windows with caulk, and replace damaged weatherstripping. Also repair any holes and tears in screens, and install sweeps on doors to keep crawling insects at bay. Also fill spaces around pipes, vents and utility line entry points. Make sure your chimney caps are tight fitting and vent covers are secure.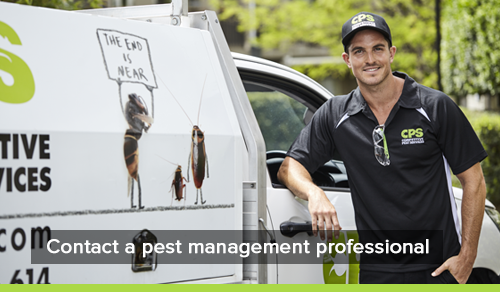 Contact a pest management professional
If you want to prevent an infestation and protect your family and home before it's too late then call pest control services. They can help identify the situation and advise the best course of action.
Call us today at 1300 766 614 to help you protect your home and get rid of any pest problem you might have.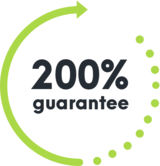 WE'RE NOT HAPPY UNLESS YOU'RE HAPPY
SEE HOW IT WORKS
With Competitive Pest Control Services you'll never have to worry about paying for a job that hasn't been done.

If you're not satisfied with our services, we'll not only give you your money back, we'll return it to you twofold. That's right: you'll not only receive a full refund, we'll also pay to have your pest problem sorted by our competition.*

We're always trying to raise the standard of service, it's one of the reasons we were name Australian Pest Manager of the Year four times in the past six years. When you employ our services, you know your pest problem will soon be a distant memory. What could be more satisfying than that?

*Please contact us to hear more about our 200% Money Back Guarantee - as due to issues sometimes outside our control, not all services may be covered by this offer.
Talk to us about pest control for your home or business