Imported pest sighting surge
---
Things you Should Know About Fire Ants
The fire ant is the most aggressive ant in the world, they swarm victims in seconds biting repeatedly causing welts and pustules and in an estimated 5% of cases they can cause death from allergic reaction. Sighting have increased by 70% in south east Queensland.
Biosecurity Queensland (BQ) launched an aerial surveillance operation and also urged residents to check their properties for the pest which they have received an unexpected amount of response from residents. Over 800 reports of suspicious ants received and helped make more than 400 new detections of colonies.
<!—more–>
National Red Imported Fire Ant Eradication Program director Sarah Corcoran said to the Gold Coast Bulletin that the eradication program will use the intelligence gathered by field teams and public reports to adjust aerial surveillance and will help them be able to corner fire ants and wipe them out one nest at a time.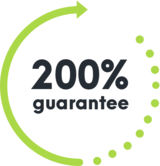 WE'RE NOT HAPPY UNLESS YOU'RE HAPPY
SEE HOW IT WORKS
With Competitive Pest Control Services you'll never have to worry about paying for a job that hasn't been done.

If you're not satisfied with our services, we'll not only give you your money back, we'll return it to you twofold. That's right: you'll not only receive a full refund, we'll also pay to have your pest problem sorted by our competition.*

We're always trying to raise the standard of service, it's one of the reasons we were name Australian Pest Manager of the Year four times in the past six years. When you employ our services, you know your pest problem will soon be a distant memory. What could be more satisfying than that?

*Please contact us to hear more about our 200% Money Back Guarantee - as due to issues sometimes outside our control, not all services may be covered by this offer.
Talk to us about pest control for your home or business