Poison-Frog Compounds Can Incapacitate Fire Ants
---
The red fire ants are known for damaging crops, damaging small animal populations and inflicting painful stings amongst livestock and human beings. Researchers from different parts of the United States partnered up to find out whether the naturally occurring compounds (the alkaloids) on the frog's skin would kill fire ants, reports PCT Online.
Robert Vander Meer, a research leader, discovered the native Central and South American poison frog do not make alkaloids, but rather sequester them by eating ants, mites, millipedes and other arthropods that produce these compounds. When measuring the toxicity of the poison from 20 poison frogs, and the effectiveness in controlling fire ants, they found that some were very effective while others were not.
The scientists concluded that alkaloids that have derived from mites and found on the skin of Central America's poison frog were the most effective at incapacitating fire ants.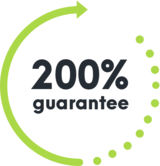 WE'RE NOT HAPPY UNLESS YOU'RE HAPPY
SEE HOW IT WORKS
With Competitive Pest Control Services you'll never have to worry about paying for a job that hasn't been done.

If you're not satisfied with our services, we'll not only give you your money back, we'll return it to you twofold. That's right: you'll not only receive a full refund, we'll also pay to have your pest problem sorted by our competition.*

We're always trying to raise the standard of service, it's one of the reasons we were name Australian Pest Manager of the Year four times in the past six years. When you employ our services, you know your pest problem will soon be a distant memory. What could be more satisfying than that?

*Please contact us to hear more about our 200% Money Back Guarantee - as due to issues sometimes outside our control, not all services may be covered by this offer.
Talk to us about pest control for your home or business