Signs You Have a Cockroach Infestation
---
If you have cockroaches around, it's easy to spot signs of their presence. Cockroaches are nocturnal, so they usually hide out of sight during the day but come out of a night time in search of food.
It's important for your health and safety that if you see a cockroach infestation, you call a cockroach control Sydney immediately. You need to stop the cockroaches from multiplying and spreading to prevent any health risks that are associated with this unhygienic insect.
How to identify the signs of a cockroach infestation?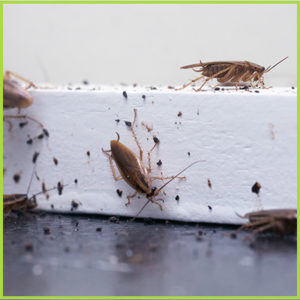 Droppings – cockroaches leave behind a dusting of black droppings that look like ground coffee, they are smaller than 1mm wide and come in varying lengths.
Smear Marks – if there is water around cockroaches will produce an irregular brown shaped smear mark as they crawl around, or rest. Look for marks on horizontal surfaces at wall and floor junctions; this is where they are most active.
Egg Capsules – when cockroaches lay eggs, they are laid in a capsule which contains many eggs. Most species drop their egg capsule immediately while the German cockroach carries it around until just before it hatches.
Shed Skin – as cockroaches grow from a nymph into an adult, 5- 8 times while they mature they will shed their skins. Look for these skins in areas where you think they are living.
Damage – look for signs of any unusual damage, not just to food packaging, cockroaches will also attack organic goods including books and leather.
Unusual Odour – where they live, and sleep cockroaches will defecate, this produces a pheromone that in turn attracts other cockroaches. For humans, it creates an unpleasant musty smell that lingers and will become more intense as the infestation grows.
Live Cockroaches – when you turn on a light you might see cockroaches scurrying around. German cockroaches need humidity and warmth and are often found around kitchens, bathrooms and laundries. They are also good at climbing, thanks to sticky pads on their feet, this means they can climb smooth, polished surfaces, such as metal and glass easily. Oriental cockroaches like cooler, damp conditions and are found in drains and basements, and, while they are not as agile as German cockroaches, they can climb surfaces such as rough brickwork.
If you have noticed any of the signs above, it's a good time to call in your professional pest control company and have them come out to deal with your infestation quickly, using the very latest treatments and technology they will be able to deal with any issues promptly and efficiently. Where an infestation can be found will depend on the species of cockroach that has invaded your home and the conditions your home provides, some live in cooler climates, while others prefer warmer conditions. Your pest control expert will be able to identify and treat your infestation professionally.
Read More: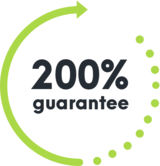 WE'RE NOT HAPPY UNLESS YOU'RE HAPPY
SEE HOW IT WORKS
With Competitive Pest Control Services you'll never have to worry about paying for a job that hasn't been done.

If you're not satisfied with our services, we'll not only give you your money back, we'll return it to you twofold. That's right: you'll not only receive a full refund, we'll also pay to have your pest problem sorted by our competition.*

We're always trying to raise the standard of service, it's one of the reasons we were name Australian Pest Manager of the Year four times in the past six years. When you employ our services, you know your pest problem will soon be a distant memory. What could be more satisfying than that?

*Please contact us to hear more about our 200% Money Back Guarantee - as due to issues sometimes outside our control, not all services may be covered by this offer.
Talk to us about pest control for your home or business