Summer Camp Closes For Remainder of Season Due To Bed Bugs
---
After the discovery of bed bugs, a summer camp in New Hampshire has cancelled the remainder of its season.
Bed bugs were found in two of the boys' cabins at Camp Spaulding. Despite moving the boys to different cabins so the affected areas could be treated, camp managers decided the camp should go extensive treatment.
The treatment could take several months, which includes replacing all bed frames, sealing the floors and walls, steam cleaning all surfaces and installing new mattresses.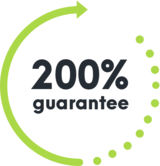 WE'RE NOT HAPPY UNLESS YOU'RE HAPPY
SEE HOW IT WORKS
With Competitive Pest Control Services you'll never have to worry about paying for a job that hasn't been done.

If you're not satisfied with our services, we'll not only give you your money back, we'll return it to you twofold. That's right: you'll not only receive a full refund, we'll also pay to have your pest problem sorted by our competition.*

We're always trying to raise the standard of service, it's one of the reasons we were name Australian Pest Manager of the Year four times in the past six years. When you employ our services, you know your pest problem will soon be a distant memory. What could be more satisfying than that?

*Please contact us to hear more about our 200% Money Back Guarantee - as due to issues sometimes outside our control, not all services may be covered by this offer.
Talk to us about pest control for your home or business