2016 Australian Pest Manager of the Year
---
A huge THANK YOU to BASF and AEPMA for awarding CPS the prestigious title of 2016 Australian Pest Manager of the Year. And a bigger shout out to CPS clients and staff that made this happen.
Pest Manager of the Year 2016
Thought I would share this morning's email to our team:
More great news last night… CPS was awarded the prestigious title of 2016 Australian Pest Manager of the Year! And also 2016 NSW Pest Manager of the Year!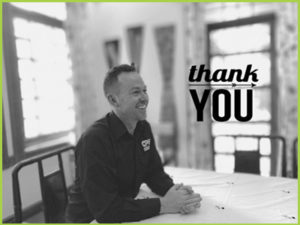 This is a great badge of honor that we should all be proud of. Our strategy over fifteen years has always been to set ourselves apart from the rest of the industry. You know we have never focused on the pest control in Sydney as such, but positioned ourselves as a customer service business that happens to be in the pest control industry. We set ourselves apart with quality accreditations, amazing guarantees, crazy ideas, offsetting our carbon emissions, a genuine commitment to helping those less fortunate, and continually examining what exceptional customer experience really means. And being awarded the title of the best pest management company in the country shows that we are on the right track.
Do all these points of difference affect our bottom line? Of course they do. The profit margins shared by others in our industry simply don't exist when you are focused on the long term benefit for our clients, the environment and you, our team. And when I know that all of you are proud to work for a company that makes all these commitments, then I wouldn't have it any other way.
Whilst these awards are just a piece of laminate on timber, they are a recognition and thank you for all of us. Recognition for getting back up again after that difficult issue, and sometimes difficult client, every day, every month, every year. It's a thank you from our industry – for all of us helping raise the service standards in an industry that for the most part, can have a negative reputation. I ask you to take a moment today to reflect on both these points, as there is power in this accolade.
As this is the third time we have won in six years, I know these awards won't make us rest on our laurels. We will be in the strategy room soon, working out how we can improve and raise the standards again. As we have done every year before.
Finally, I want to Thank You all for believing in the CPS vision. Without each of you, this recognition would not be possible.
Gary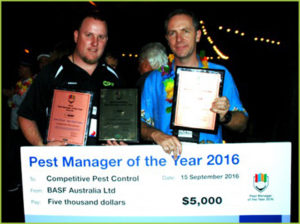 Read More:
Quickest Way to Identify Bed Bugs
New Poduct to Make Car Wires Maybe Attracting Rats!
Winter. A Rodent's Dream. An Establishment's Nightmare.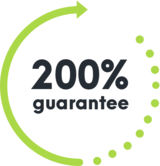 WE'RE NOT HAPPY UNLESS YOU'RE HAPPY
SEE HOW IT WORKS
With Competitive Pest Control Services you'll never have to worry about paying for a job that hasn't been done.

If you're not satisfied with our services, we'll not only give you your money back, we'll return it to you twofold. That's right: you'll not only receive a full refund, we'll also pay to have your pest problem sorted by our competition.*

We're always trying to raise the standard of service, it's one of the reasons we were name Australian Pest Manager of the Year four times in the past six years. When you employ our services, you know your pest problem will soon be a distant memory. What could be more satisfying than that?

*Please contact us to hear more about our 200% Money Back Guarantee - as due to issues sometimes outside our control, not all services may be covered by this offer.
Talk to us about pest control for your home or business