How snakes can indicate other pest issues
---
Noticed some unwanted guests around your property? Most species of snakes eat rodents as part of their diet, so if you have rodents running around in your property it will attract snakes and chances are they may already not be too far behind. Therefore, it is integral to control rodents and prevent them at all costs but how exactly can you do this you may be wondering?
How do I get prevent these pests on my property?
So as we know snakes are attracted to locations where there is prey and food, in many cases being mice and rats, so no rats means no snakes! We get rid of rats by making sure food containers such as bins and recyclables are closed tightly and that entry points inside homes or to food stores such as sheds and garages are closed. Close off entry points, and you will be less likely to have rats and other vermin pests attracted to your property. If you are in the unfortunate position where you find yourself standing on a chair with many pests crawling all over your property, we highly recommend you enlist the services of pest control professionals. They will be able to give you advice and give you a bespoke solution to your problem.
Let us help keep you safe, call us for your pest removal needs today – phone 1300 766 614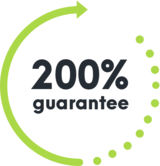 WE'RE NOT HAPPY UNLESS YOU'RE HAPPY
SEE HOW IT WORKS
With Competitive Pest Control Services you'll never have to worry about paying for a job that hasn't been done.

If you're not satisfied with our services, we'll not only give you your money back, we'll return it to you twofold. That's right: you'll not only receive a full refund, we'll also pay to have your pest problem sorted by our competition.*

We're always trying to raise the standard of service, it's one of the reasons we were name Australian Pest Manager of the Year four times in the past six years. When you employ our services, you know your pest problem will soon be a distant memory. What could be more satisfying than that?

*Please contact us to hear more about our 200% Money Back Guarantee - as due to issues sometimes outside our control, not all services may be covered by this offer.
Talk to us about pest control for your home or business