Michael Botha's Interview on Invasive Pests in Hawaii
---
Just like Australia, Hawaii is isolated from the rest of the world, therefore has a very delicate ecosystem. Invasive pests are a growing concern in Hawaii, and Michael Botha, president of Sandwich Isle Pest Solutions, was interviewed on Hawaii News Now about some of the species to keep an eye out for.
Botha speaks about coffee berry borers and fire ants that are on the move since they can be easily transported from one place to another. They are now found on many of the islands of Hawaii. He speaks of some control measures that have been taken, though it's difficult since people don't seem them that much and do not believe they are a concern.
However, feral Pigs, mongoose and subterranean termites are some of the most damaging pests. These pests are especially detrimental to peoples' houses and lawns as there are no natural predators for these pests. Sometimes, people can unintentionally encourage these pests by feeding them.
All these pests have significant impacts not only on the country's environment but also on the economy. There are strict quarantine measures to monitor the possible pests going in and out of Hawaii since it is an island nation.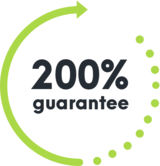 WE'RE NOT HAPPY UNLESS YOU'RE HAPPY
SEE HOW IT WORKS
With Competitive Pest Control Services you'll never have to worry about paying for a job that hasn't been done.

If you're not satisfied with our services, we'll not only give you your money back, we'll return it to you twofold. That's right: you'll not only receive a full refund, we'll also pay to have your pest problem sorted by our competition.*

We're always trying to raise the standard of service, it's one of the reasons we were name Australian Pest Manager of the Year four times in the past six years. When you employ our services, you know your pest problem will soon be a distant memory. What could be more satisfying than that?

*Please contact us to hear more about our 200% Money Back Guarantee - as due to issues sometimes outside our control, not all services may be covered by this offer.
Talk to us about pest control for your home or business