We all know soft drink is bad for you…
---
Why Soft Drinks are Bad for You?
A man is suing Pepsi Co after claiming he found a dead mouse in a can of Mountain Dew.
But the company has denied the man's claims saying the rodent would have been dissolved by the soft drink by the time he drank it.
The Madison County Record reports that oil company worker Ronald Ball was drinking a can of the soft drink purchased from a company vending machine in 2009 when he tasted something foul and spat out the drink to reveal a dead mouse.
He said he sent the remains to the company, who had them tested by experts and then destroyed the mouse.
He is seeking damages of $50,000.
Pepsi denies Ball's claims, and has moved to dismiss the case.
Lawyers for the soft drink giant Pepsi have denied Mr Ball's claims saying testing showed the mouse would have dissolved in the soft drink had it been inside from the time of bottling to the time he claimed to have drank it.
They say the mouse would have dissolved into "jelly".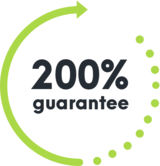 WE'RE NOT HAPPY UNLESS YOU'RE HAPPY
SEE HOW IT WORKS
With Competitive Pest Control Services you'll never have to worry about paying for a job that hasn't been done.

If you're not satisfied with our services, we'll not only give you your money back, we'll return it to you twofold. That's right: you'll not only receive a full refund, we'll also pay to have your pest problem sorted by our competition.*

We're always trying to raise the standard of service, it's one of the reasons we were name Australian Pest Manager of the Year four times in the past six years. When you employ our services, you know your pest problem will soon be a distant memory. What could be more satisfying than that?

*Please contact us to hear more about our 200% Money Back Guarantee - as due to issues sometimes outside our control, not all services may be covered by this offer.
Talk to us about pest control for your home or business